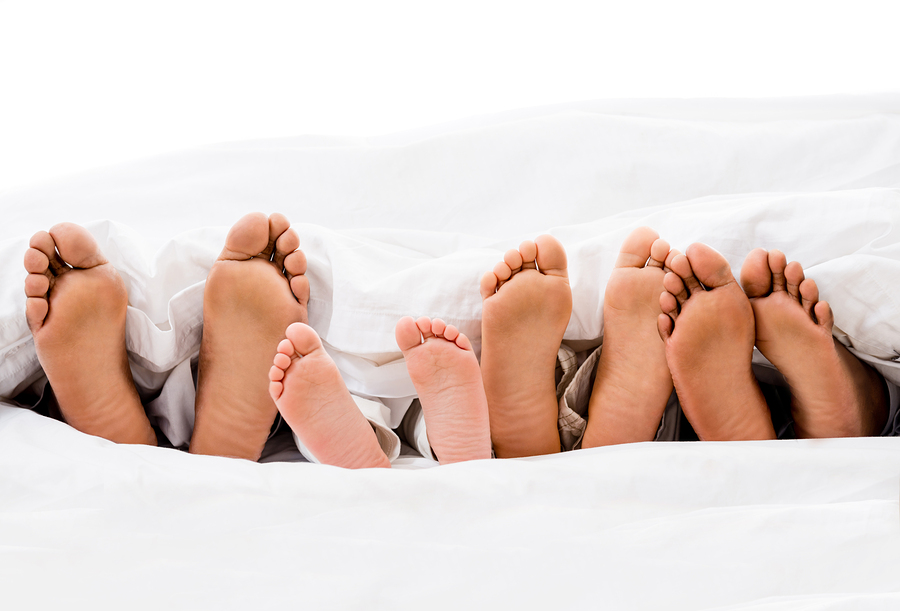 Keep Your Children Active by Following Proper Foot Care
You often worry about your children's teeth, eyes, and other parts of their body. You teach them how to wash, brush, and groom, but what do you do about your child's feet as they are still developing? Many adult foot ailments, as with other health issues, have their origins in childhood and can be present at birth. Periodic professional attention from your New York podiatrist at 1 Penn Plaza , and regular foot care can minimize these problems in your child's life later on.
Neglecting your child's foot health invites problems in other parts of the body, such as the legs and back. Foot health begins in childhood because your child's feet must carry him or her for a lifetime. Your child's life is certain to be happier and more enjoyable if you have your child develop strong, healthy feet as he or she grows into adulthood.
Your Podiatrist in New York Explains: The Early Years
The human foot is one of the most complicated parts of the body with 26 bones, as well as ligaments, muscles, blood vessels and nerves. The feet of an infant are soft and pliable and abnormal pressure can cause deformities. In the first year, a child's foot grows rapidly reaching almost half their adult foot size. Podiatrists consider the first year to be the most important in regards to development. To help ensure normal growth, allow your baby to kick and stretch his or her feet and make sure shoes and socks do not squeeze their toes.
Your toddler will walk when he or she is ready and you should try not to force this act. Watch your child's gait once he or she begins to walk. Pay close attention to see if their toe touches down instead of the heel or if your child always sits while others actively play. Many toddlers have a pigeon-toe gait, which is normal and some initially learn to walk landing on their toes instead of their heels. Most children outgrow these problems, but your podiatrist in New York can treat other conditions detected early more easily.
Footwear for your Child
Children should not wear shoes until they can walk, so avoid pram shoes, which are normally soft, and usually made to match outfits. For babies, avoid tightly wrapped blankets that prevent kicking and leg movement. Walking barefoot, where it is safe, is good for children. Your child's feet are vulnerable to deformity from any ill-fitting footwear or hosiery until the bones are completely formed at about 18 years of age. In addition, socks made from natural materials are better for your child's feet than stretch-fit socks.
When buying shoes for your child, the shape of the shoe and the toe area should be wide and round, allowing for toes to move and spread. It is also important for the shoe to have a lace or a buckle, without this your child's toes will claw to hold the shoe on. The heel of the shoe should not be too high, as high heels can also result in foot deformity.
Start early in taking care of your children's feet because neglecting foot health is an invitation to severe problems. Contact your podiatrist in New York for further consultation on your child's growing, active feet. Having strong, healthy feet allows your child to walk, run, and play so take extra precautions and protect their feet in order to provide them a lifetime of healthy feet.